What does it mean to travel for a year around the world? At the end of 2013 I wrote a selection of 20 best experiences of the first part of the trip. As the year 2014 was rolling in, I was seriously asking myself: could I possibly surpass 2013?
Today my answer is: absolutely yes! This was a tremendous year full of events and impressions and new people and places. Indeed so intense was the year, that as I re-read some of my early posts of 2014, I feel like they might have happened in another life eons ago.
Here are the twenty most powerful experiences of 2014:
20. Helicoptering to the top of a glacier
It was my lifelong fantasy to fly in a helicopter, and what a spectacular way to do it! In New Zealand's Franz Josef, a helicopter took us up all the way to the top of a glacier, inaccessible otherwise. An otherworldly walk in the land of ice and light inside a deep glacier valley followed.



19. Early morning in Borobudur
There are places in the world that possess that special spiritual energy that no amount of tourists can wipe away. Arriving in the airy magical Borobudur at 6am in the morning, it felt like all of universe was at the verge of waking up and opening itself to you like a flower.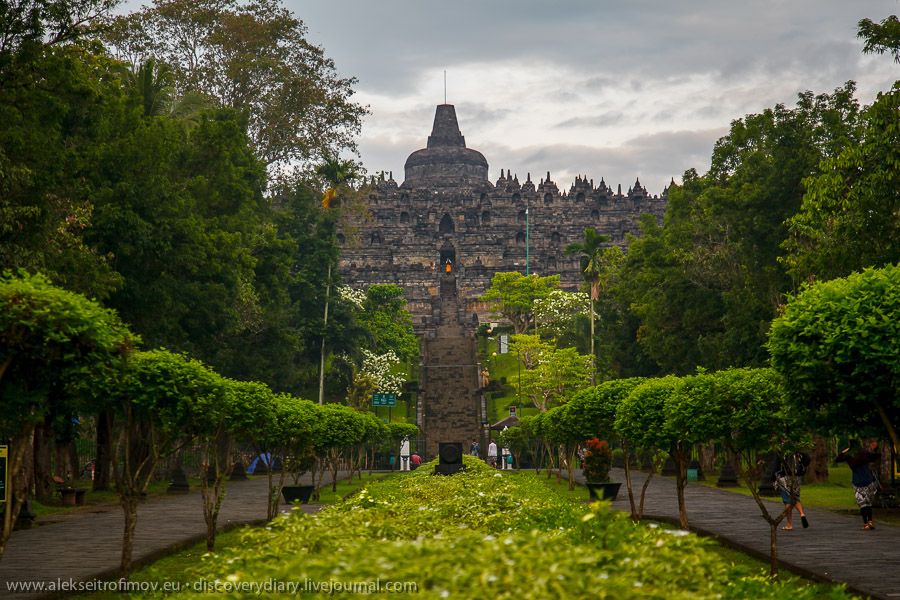 18. iFly Singapore
I believe I can fly! There is no better way to simulate a free fall than to actually try falling onto an air stream that blows at you from below in an closed tower – an experience branded as iFly, which we opted to check out in Singapore's Sentosa Island. Looking back at it now, clearly it was step in my mental preparation for the experience nr 5 (see below).

17. Sydney Mardi Gras
A gay pride to rule all gay prides – and I happened to be in Sydney at the exact right time during the week when the festivities were taking place! The largest such march in the world, and an atmosphere of acceptance and celebration to match. Party non-stop, as you would imagine. Way to go, Sydney!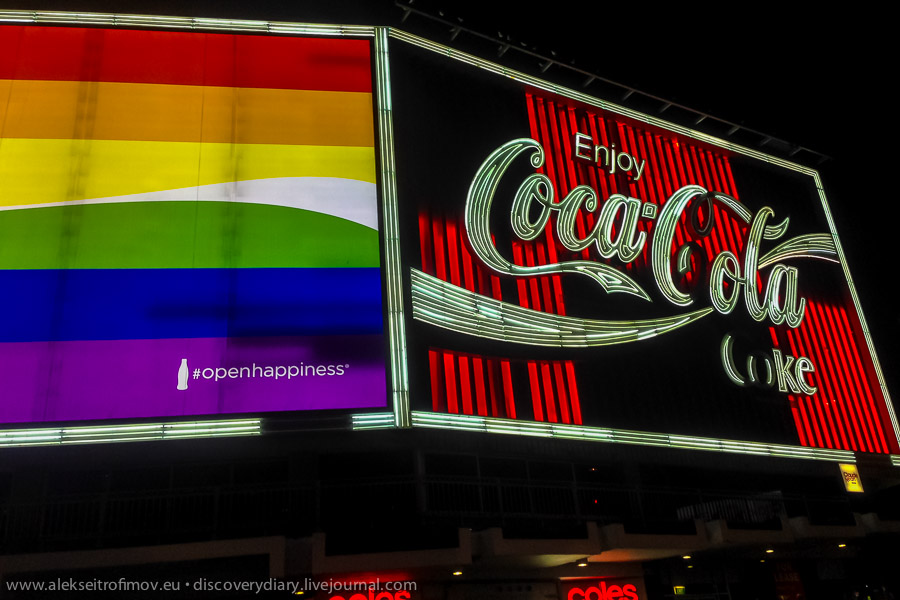 16. Magical Ubud
Peaceful Ubud located in the heart of Bali is its spiritual heart indeed. It's painfully superficial at first – the Pray in Eat Pray Love – and yet as you adapt to its rhythm, you cannot help but fall in love with the richness of its offerings. Yoga classes, meditation classes, traditional dances, ceremonial marches, exotic temples, Ubud has it all and it's living, breathing, full of wonders and discoveries.

15. Hiking in Andorra
Who knew that a high tranquillity is hidden so close to the European heartland, in this strange no man's land forever stuck between France and Spain? Rich quietness, wondrous solitude and incredible views reward a traveller who takes time to discover mountain paths to valleys still only accessible on foot.

14. Walk around Uluru
An giant enigmatic object in the middle of the Red Centre, as if placed by an ancient magus as an eternal riddle for us to solve. Uluru rock is said to reach five kilometres into the ground and about one kilometre up. The way to get acquainted with it is to walk around it – best done early in the morning before the oppressive heat of the day sets in. A cultural talk with local aborigines only added mystery to the proceedings.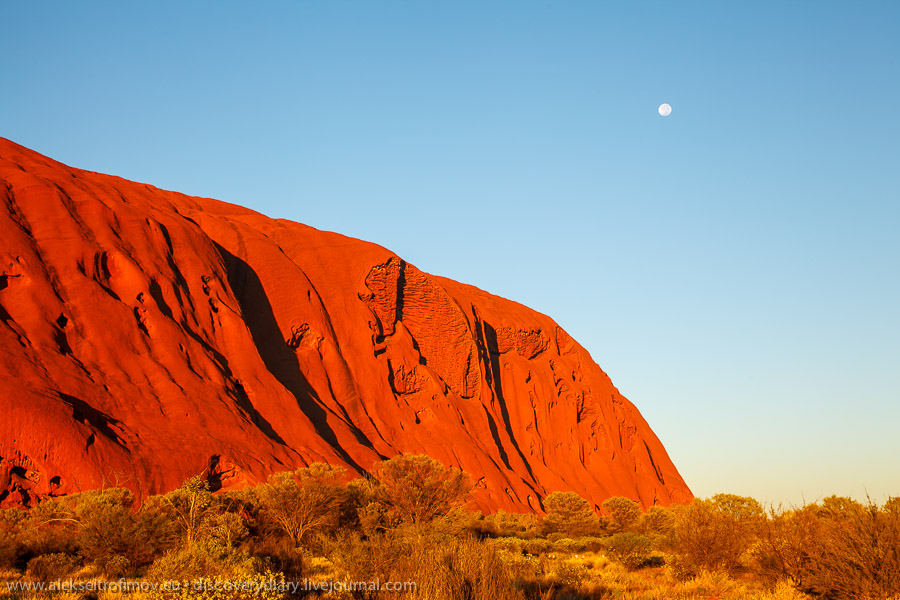 13. Road tripping in Romania and Moldova
Along with Albania/Kosovo, Romania/Moldova are probably the last undiscovered corners of Europe. A sense of real discovery envelops you as you hop between the towns of German Siebenbürgen in Transylvania, take a ride on the time machine to Gagauzia and walk on the wild side in Transnistria.

12. Eating cobra in Yogyakarta
Of all the incredible animals that I've had a privilege to taste on my travels, this one surely tops the list. In a small restaurant in Indonesian Yogyakarta the menu rather unpretentiously starts from devil's blood and proceeds to the steaks from python and the ultimate snake. To taste the strange concoction on your plate is to break yet another internal border. Yes, it's cobra indeed – the rounded skeleton won't let you delude yourself otherwise.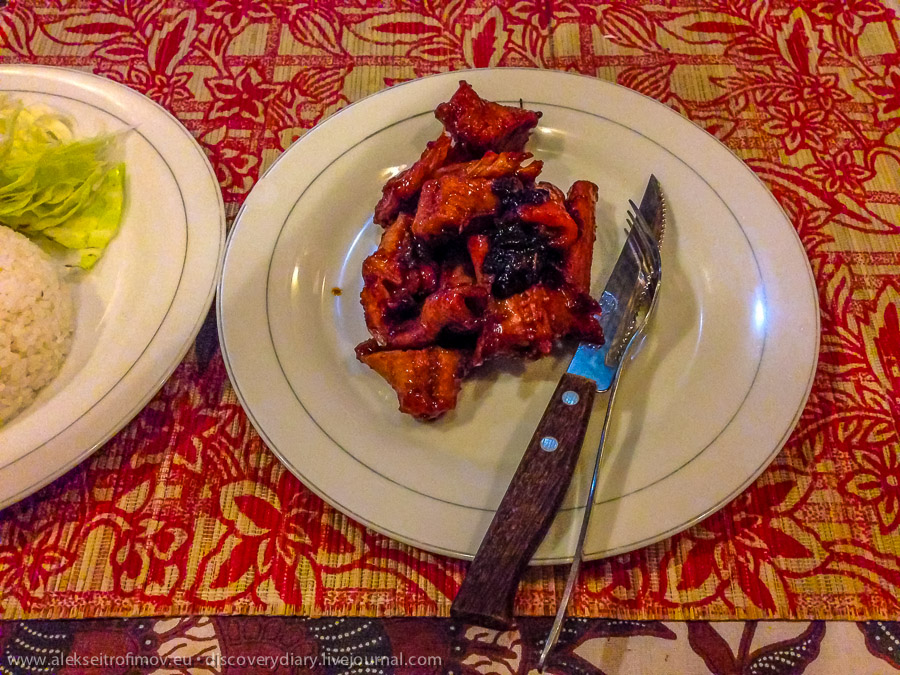 11. Parasailing in Vanuatu
Oh the feeling of a free flight as you are suspended in the sky above an exotic island! I'd have a few close brushes with parasailing before, but in the Pacific islands of Vanuatu finally the stars aligned, as well as (crucially) the winds, and off I went into the sky!

10. Natolin reunion
Hard to even believe that ten years have passed since we graduated from our Golden Cage, the Natolin campus of the College of Europe. We haven't changed a bit – and yet we have changed so much. I for one feel like I'm a completely different person now that I'm 33 instead of 23. And yet how sweet it was to relive those emotions of anticipation and celebration by coming back to the same spot and meeting all the course mates!

9. Marching in a demonstration in Brisbane
I'd already dabbled in demonstrating in a public show of support for gay marriage in Hawaii in November last year. This time entirely by accident I stumbled upon a crowd that had occupied the main square in Brisbane. As I spoke to the activists and learned about the plight of asylum seekers, when the request came to join the march the only natural answer was an enthusiastic yes. And it felt so good.

8. Tongariro Alpine crossing
No place in the world can compete with Tongariro in otherworldliness. It is beyond fitting that Mount Doom, the gloomy Orodruin in the Lord of the Rings trilogy was conceived exactly here. As I was climbing the slopes, my friend asked me: "Do you have the Ring?" Eight hours later as I approached the end of the track, the utter exhaustion of Frodo was a lot easier to comprehend.

7. Getting close and personal with the wildlife
Crossing paths with crocodiles in Kakadu, swimming with the manta rays in Fiji, becoming friends with snakes in Alice Springs and with tigers in Thailand, discovering the flesh eating plants in Borneo – the incredible richness of our planet presented itself to me time and again. What a miraculous world!

6. Swimming in waterfalls in Australia's Northern Territory
Perhaps not overtly impressive, this experience was a deeply personal one for me. As I plunged head first into shining lakes at the bottom of pristine waterfalls in the Australian national parks of Litchfield and Kakadu, as I swam against a roaring current to touch a rock wall behind a waterfall, some switch in my head inched gradually forward, telling me: yes, you can do it, and it wasn't such big of a deal, washing away my insecurities.

5. Skydiving in New Zealand's sky
This is perhaps the ultimate feat of recklessness, the one that comes to our minds first as we think of a "scary yet exciting thing to do". A RTW trip would not have been complete without one, and the skies above Lake Taupo in New Zealand's North Island were a perfect place to go for it. The scariest moment is surely that second or two as you sit with your legs above the abyss in the open door of the plane before plunging down. And then – believe your eyes exploding with delight and ignore your ears exploding from pressure!

4. Annapurna Base Camp trek
When heading to Nepal, I didn't even contemplate a trek in the Himalaya. I had no equipment, no preparation, no research. But Nepal has this special quality about it that it gently directs you where needed as it wants to. So here I am on a ten day trek into the heart of the Annapurna massif. Drinking rum at 4200 metres – how can you ever forget that? And then looking at the stars at 1am in the morning in complete solitude, surrounded by a thorned crown of some of the highest mountains in the world.

3. Falling in love with Belgrade
Of the many places I visited for the first time on this trip, Belgrade is the one that fills me with most joy. Rough and beautiful, energetic and melancholic, tragic and comic. Real.

2. Bungee jump in the Nevis Canyon
Is there anything scarier than skydiving? Absolutely. Try bungee jumping. Because the ground is closer and the onus to jump is on you, it feels nothing short of utter madness. As we drove across the Nevis Canyon in a shaking shuttle suspended on wires above the abyss to the jumping pod, the surreality of the jump slowly merged into reality. The scariest thing though was the possibility of being too scared to jump. The only thing we have to fear… is being suspended on a rope at 134 metres above the ground and told 3… 2…1… Go!

1. Volunteering in a Kathmandu orphanage
The two weeks that I spent in the Helpless Colony orphanage at the outskirts of Kathmandu put all my life in perspective. What matters and what does not matter is a very relative concept. Our lives are but a flicker in the endless river of time, and yet we are imprisoned in our bodies – our existences – for the duration. The only way to transcend our nature is to reach out to the other, with an open mind and without judgement. This was my lesson.