Chinatown and Little India would no doubt be considered the historical heritage of Singapore.
But in recent times Singapore's superman city planners have so revamped the city centre that it is the artificial haven of Marina Bay that has become its clear focus. Marina Bay was created at the mouth of the Singapore river by creating an artificial peninsula which is crowned by Marina Bay Sands. This building – a luxurious hotel – has become the landmark, the recognisable symbol of Singapore thanks to its unusual ship-like shape. It can be see from all over the city and of course it glows in the dark, adding to the magic. It is also famous for its rooftop pool on floor 55, where the water drops suddenly at the edge creating an illusion of the abyss. Apparently Marina Bay Sands invoked a significant controversy as it was being projected, people seeing it as a waste of money and an example of megalomania. But today the controversy has died down as the project is an obvious success. Sometimes strong arm decisions play out well.
Marina Bay Sands:



The other side of the bay from the same point – CBD (Central Business District). Obviously makes you think of Hong Kong.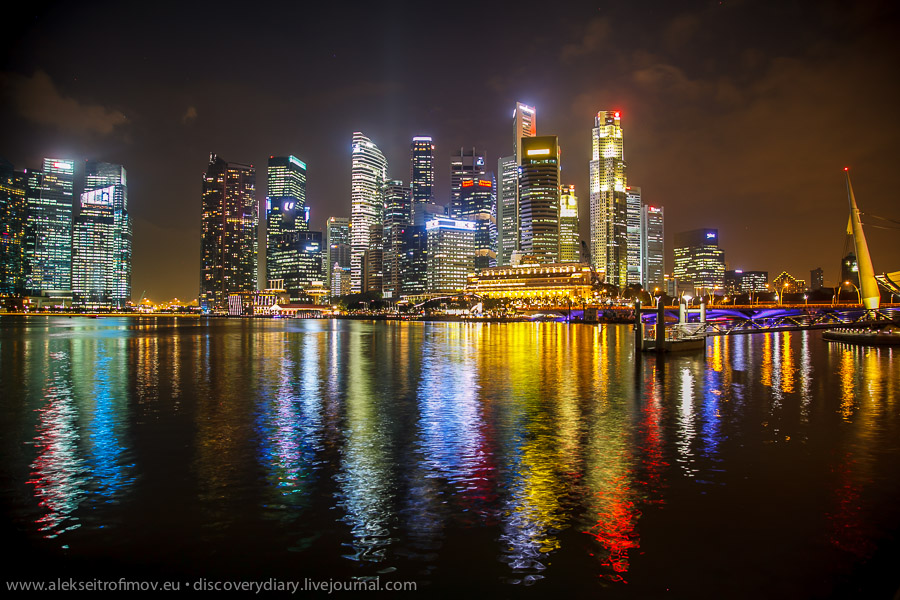 And the same view from the 55th floor, the roof of Marina Bay Sands. You can go up here for about 20 Singapore dollars. The pool though is restricted to the guests of the hotel – otherwise we would all be there 🙂

The first two photos are made from about the centre of this quay.

I kinda like it!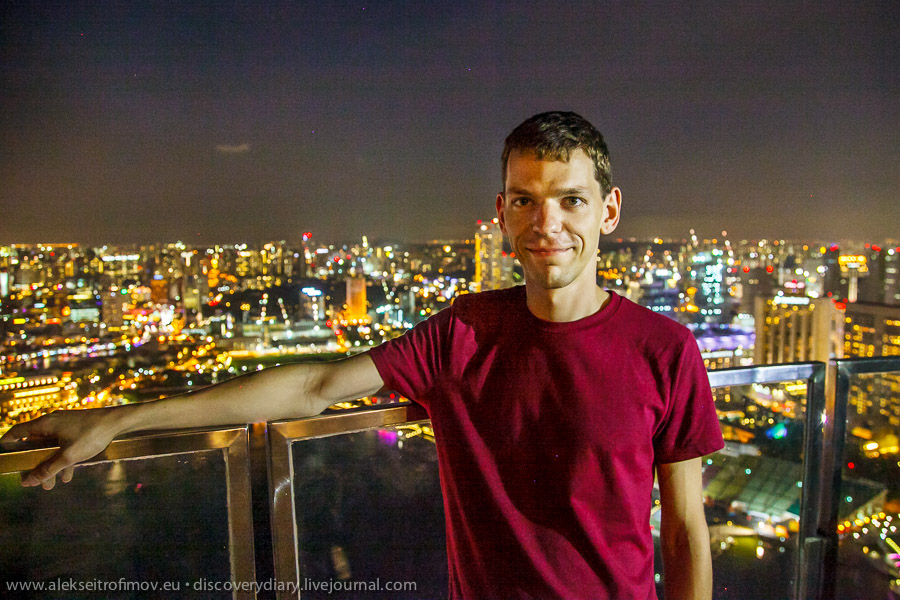 The enormous internal space of the hotel. It is a whole city with restaurants and shops which continues underground towards the neighbouring shopping centres.

MBS by day:

Science fiction, really.

And finally another symbol of Singapore that inhabits the shores of the Bay, the Merlion.

It looks over the Bay in the direction of Marina Bay Sands: