Like a kangaroo I hopped around Australia taking planes left and right, and from Perth I flew to Adelaide. Adelaide is a wonderful if a bit sleepy city, the capital of South Australia province. It's a nice place to spend a couple of days but there isn't an awful lot to report about it. However the visit to Adelaide means I've been to each and every Australian state – woo-hoo!!! Next hop: Adelaide – Sydney. From Sydney it was on to New Zealand, Fiji, Vanuatu, and then back to Australia – this time to Brisbane, the capital of Queensland, the last big city in Australia that I hadn't visited.
On the map Brisbane appears to be located on the ocean shore. In reality – very much like Perth and Melbourne – it is located on the river which flows into the sea several kilometres downstream. The river creates a fantastic visual spectacle. I crossed it many times a day because its Southern shore – the opposite to the central business district – houses the cultural area. Museum of Queensland, State Library of Queensland, Gallery of Contemporary Art and a major concert hall are all compactly located in that area.
I spent a lot of time there, first studying the contents of all these institutions, then simply sitting in a museum café, spending time in the state library profiting from their unlimited wifi wifi with a speed of light. Somehow the atmosphere in that place is especially favourable for productive work. I think this kind of investment is a stroke of genius – to create in the centre of the city a place where anyone can quench their thirst for information at no cost whatsoever.
The Brisbane river. The business centre in on the left, the cultural centre is on the right.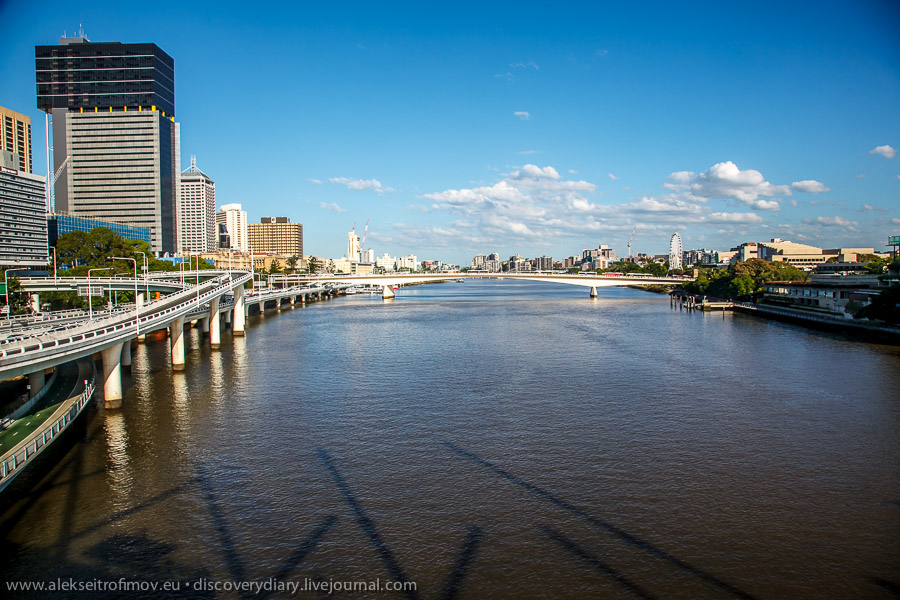 Continue reading Democracy in action in Brisbane →