Right now I am in Kathmandu. I have been here in Nepal for several weeks already. The previous post on this blog deals with adventures in Vanuatu. In between Vanuatu and Nepal I crossed a few other countries. It sounds like a lot, but in truth the delay of my blog compared to my real time physical movements is not that large nowadays. The only large chapter that I had to skip for now is the one that deals with Australia. In fact I went there twice on my trip: first time for about a month after Indonesia and before New Zealand; and second time now after Vanuatu I stayed in Brisbane for about a week. I guess I will come back to Austalia at some later point in this blog when I have a little more time, but for now I will press on with the trip as it developed after Vanuatu.
From Port Vila I flew to Brisbane and from there on, changing in Singapore, I arrived back to my beloved Bangkok. I stayed there for about a week, did a lot of stuff there, reading books, planning my trip from there on, exploring the various hidden parts of the city – but it is difficult to report on this in a photo blog. One day I decided to play tourist and went for a day long tour of three famous tourist attractions situated to the West of BKK. This post is about that visit.
Attraction nr 1: the famous Floating Market
Strange as it may seem, in my many visits to Bangkok I'd never mastered the time to get acquainted with this quintessential Thai institution. There are several floating markets around Bangkok, this one being the most popular and the most touristic one. Frankly all of the stalls facing the waterfront are meant for tourists. And yet it is by all means a picturesque and involving spectacle.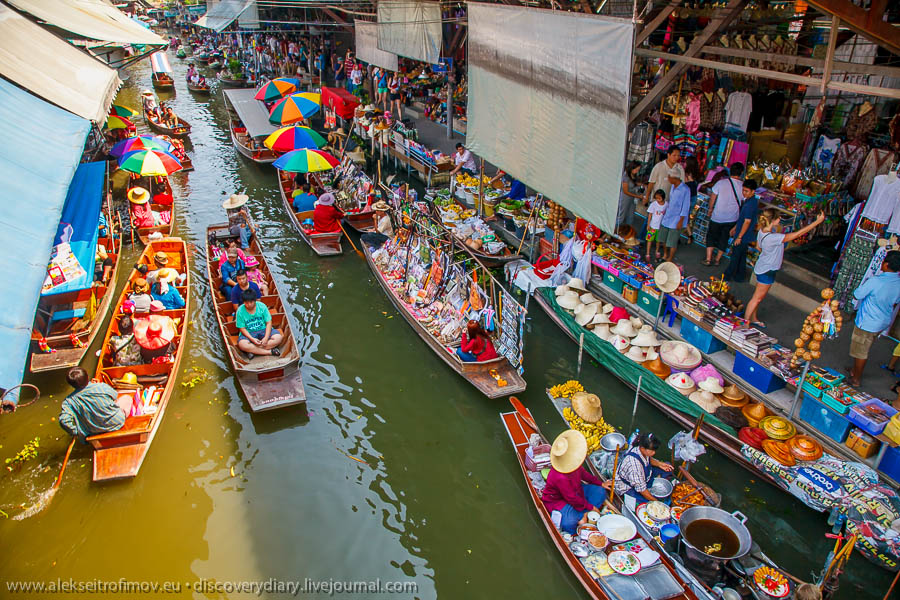 Continue reading Back to Thailand: Floating Market, Bridge over River Kwai and Tiger Temple →