The Japanese culinary universe is so vast that to try to describe it all would be a fool's errand. Every prefecture, every island and every region offers a new discovery. On the other hand, the foods you have grown to love can be found with a remarkable consistency in every new town.
It must be immediately pointed out that the Japanese food in Japan is a completely different animal to what passes for Japanese food outside of Japan. In Japan itself very often a particular establishment specialises in a particular dish for decades. Everything is prepared from carefully selected ingredients. Therefore even very cheap dishes often surprise you with an incredible taste.
A separate chapter in the Japanese cuisine is the kaiseki cuisine, which I described in my post about staying at a ryokan in Kagoshima.
Most photos in this post are made with an iPhone with impatiently trembling hands… so please don't judge them too harshly for photographic quality!
Noodles
The story starts with such an ostensibly simple food as noodles. Noodles are helpful as they help a traveller out cheaply, quickly and effectively. In Japan there are three main noodle types: udon, ramen and soba. For my taste, ramen is the best, although I like soba too.
Ramen are wheat noodles, often prepared as a soup with some tasty additions. Here for example you've got pork pieces and freshly cut onions as additions: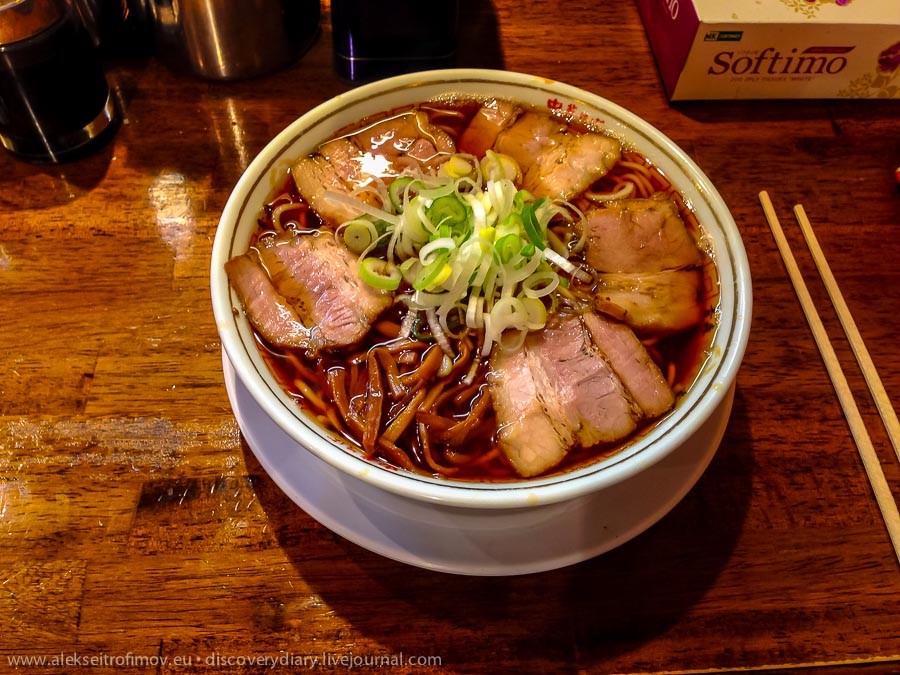 Continue reading Japanese food →