It takes only 55 minutes to fly from Miami to Nassau, the capital of the Bahamas, but the actual flight time is unpredictable – Bahamas Air is famous for being always late. It didn't disappoint, though the delay in my case was only one hour. Indeed the flight was announced as "on time" until the moment of boarding, notwithstanding the pesky watches and their nonsense. Everyone participating in this performance – the passengers, the flight attendants, the airport personnel – kept a complete and solemn calm, walking around as if on a beach promenade in Cannes.
Most Bahamians are black, as you would realise boarding my flight. The Bahamas is not a poor country though – on the contrary, prices in Nassau are very substantial, and hotels in mid-price category are nowhere in sight. They're actually near impossible to find! Eventually I discovered a guesthouse kept by an elderly Greek couple that cannot be booked online – you can only call and shout for half an hour hoping that they'll finally hear you and note your arrival! But it was a nice and homey place.
Nassau lives to the rhythm of the cruise ship. A giant vessel or two enters port every day, and for the hours it's there Nassau is like an ant mound, its Main Street shops are full of tourists, restaurants serve kilograms of overpriced American fare to American visitors, museums are open and the town lives. As night falls and the ship leaves port, all of a sudden a silence reigns, everything appears closed, and a rare empty restaurant boasts of one or two visitors at most.
The main sight of Nassau is probably the Pirate Museum.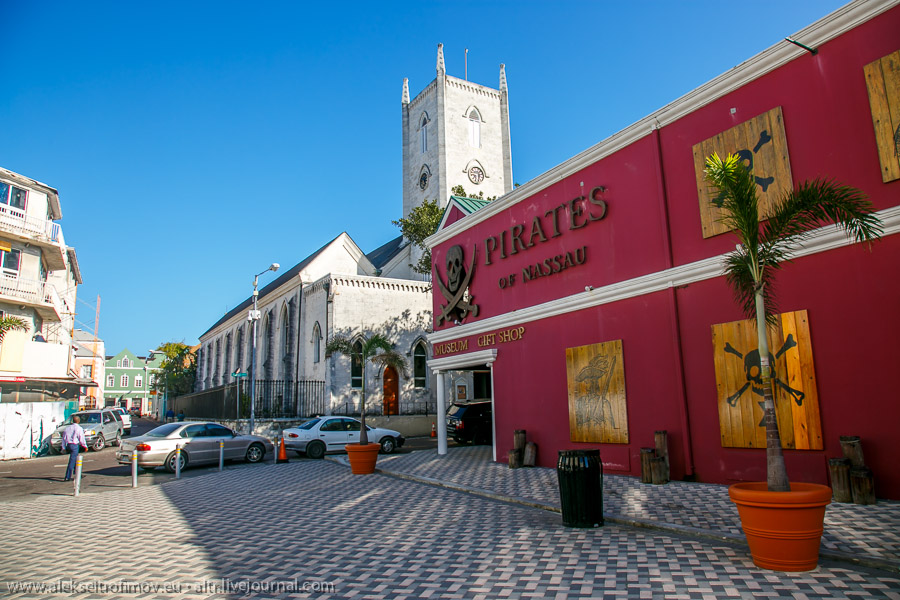 Continue reading Nassau – the capital of pirates, cruise ships and conches →