The road from Mendoza to Santiago crosses the Andes from East to West and is poetically christened The Road of 365 Curves. It passes in close proximity of Acongcagua, the highest mountain outside of Asia. From Mendoza there are organised road tours that stop in most picturesque places, including close to the foot of Aconcagua. But as I was going to Santiago anyway, I decided to follow other travellers' advice and to see this road from the windows of a bus. The trick is to buy a seat in the first row on the second floor of the bus, which is perfectly possible on the well-organised Argentinean bus companies' websites.
The photos from the road: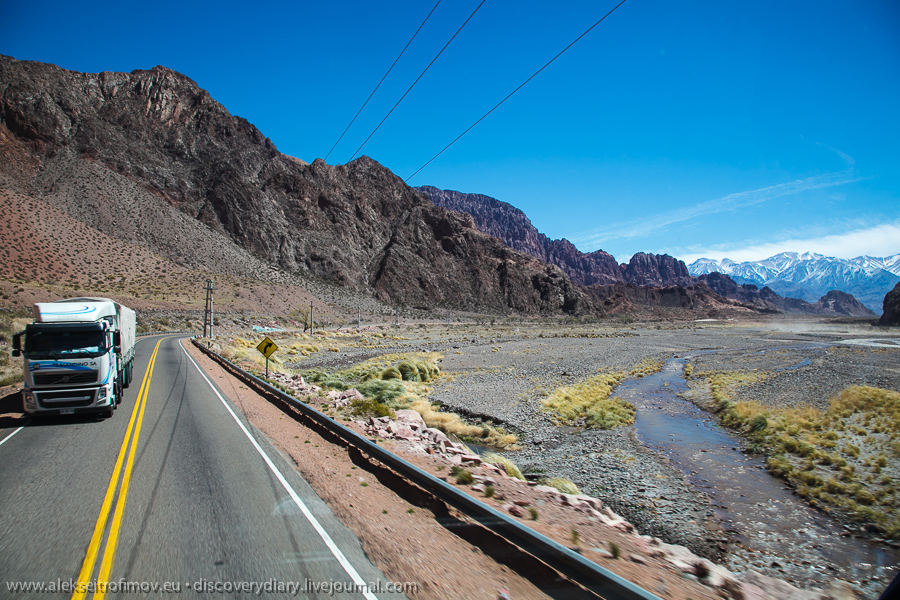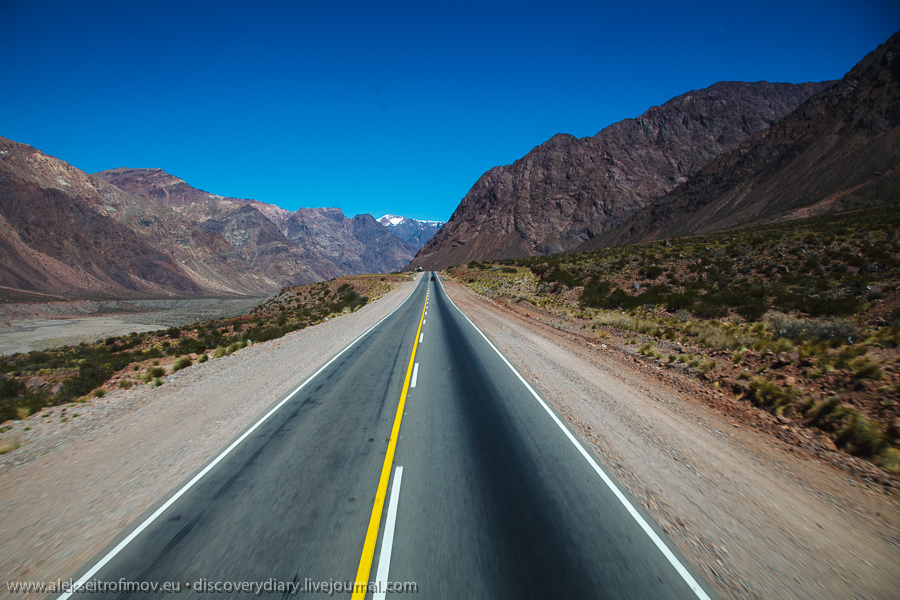 This is the approach to the Chilean customs and immigration. Chilean customs is a special place. Chile is what they say "a continental island". It is limited from every side by unassailable natural borders: ocean from the West, the Andes from the East, Atacama desert from the North and the Southern ocean from the South. Therefore it is possible to control very tightly all merchandise that goes in and out, which is extremely helpful for a key local industry, agriculture, as it allows to keep out all insect and other pests that could potentially cause great harm. In practice this means that as you arrive, every single traveler is asked to leave the bus together with the luggage and is then controlled (searched) for any agricultural produce. It is all done in a very respectful and civilised fashion though. But very thoroughly. Chile is this un-Latin American Latin American country. Very serious!