Mendoza was one of the most pleasant places on my journey. Although the city itself does not have that many tourist attractions, when I visited it was springtime, perhaps the most gracious time. Mendoza reminded me of Turin and of Gran Canaria, two of my favourite places in the world, with its certain alegría, temperance of climate, character and lifestyle. I will later write a post about food and coffee of South America, where Mendoza will play an important role too.
My acquaintance with it started from a bike tour all around the city on the very first day, including Parque San Martín, a huge green space in the West of the city. It has man-made ponds, tennis courts (which made me feel a terrible itch to play) as well as a stadium, named of course after Argentinean Malvinas.
The view of the Andes from the park: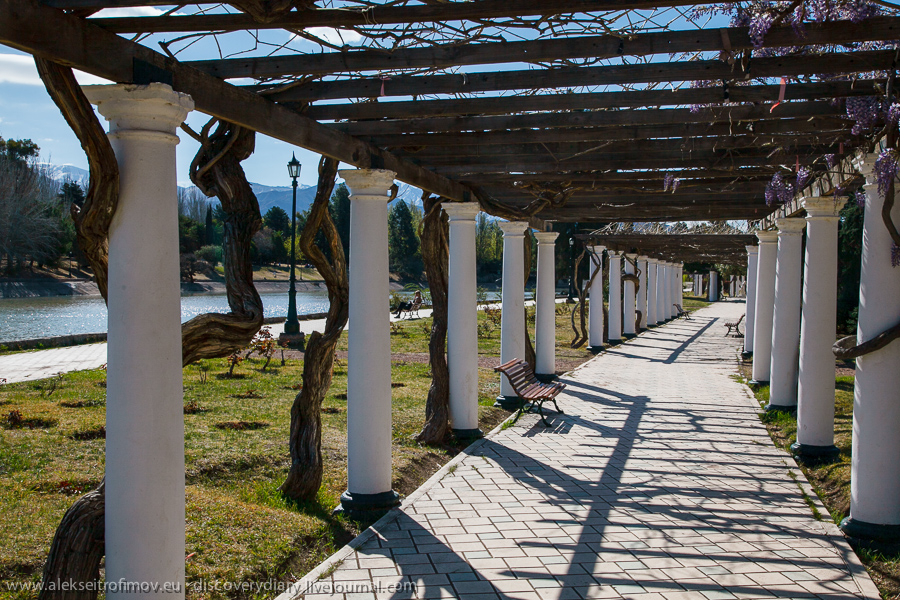 The ponds:

My bike is resting while I enjoy a peach licuada:

A road leading West inside the park:

Mendoza's plan is such that in the centre there is a large main square, Plaza Independencia, surrounded in a checker pattern with four other squares: plaza España, Italia, Chile and San Martín.
Of those the prettiest is surely plaza España: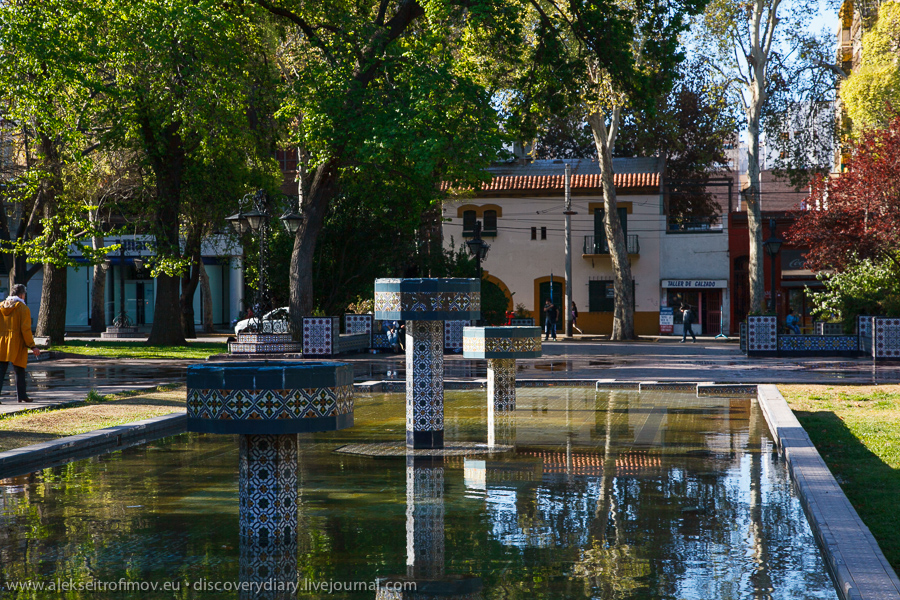 The fountains on plaza Chile are painted Chilean red:

Respect that the locals give to important personalities (this bust is right next to the city hall):

Plaza Independencia by night. Several streets around it are full of fashionably late permanent fiesta every night.