The most literally breathtaking experience in Mendoza was ziplining. I had already planned to do ziplining at the end of my Death Road bike ride, but at that time an injury prevented me from doing, and I was pretty bitter about it. Latin America though doesn't lack in ziplining offer, and the one in Mendoza was particularly thrilling – the experience includes 6 actual cables with a total length of a couple of km. This is the view of the valley over which two longest cables were drawn. You can just make out the cable:



Several more view of the same valley. You can barely see the cable, but I decided not to draw them, to keep to the historical truth 🙂

You start your zip from a platform. The instructors explain to you the main signs that the receiving instructor may give you: Go, Stop, Danger etc. In reality though they do not stick to the signs and rather gesticulate as they please. On one ride the instructor was showing me to "Go" using the "Stop" sign, so I stopped two thirds of the way over the abyss and then had pull myself to the platform using the cable.

You develop quite a speed going down, although these pictures do not give this impression: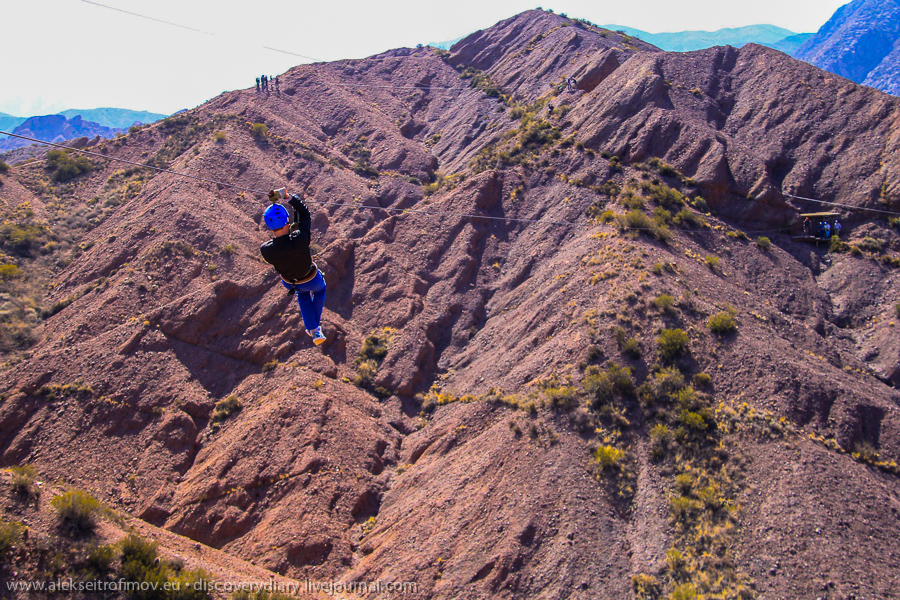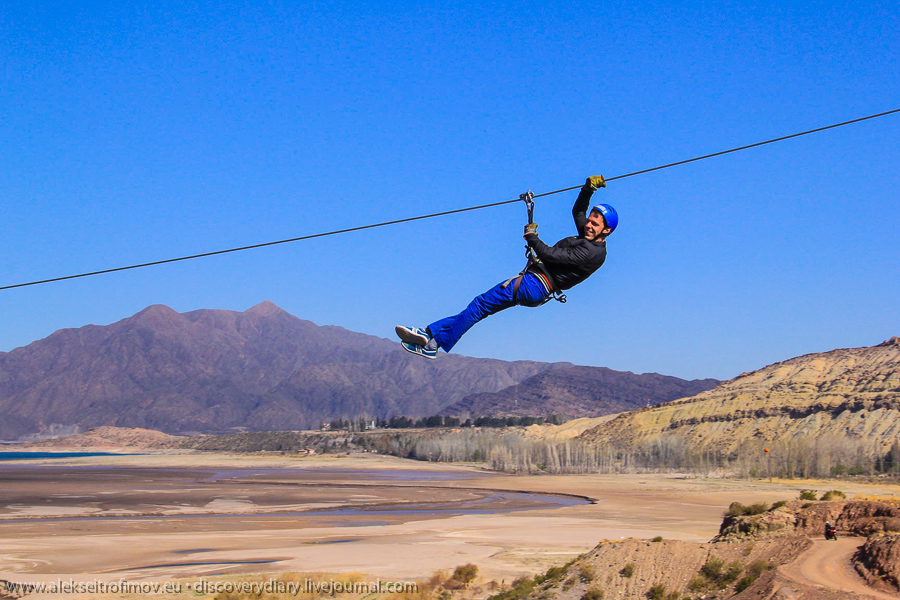 What can I add? The whole experience is amazing, breathtaking, certainly inspiring a repetition!