A very convenient flight connects Istanbul to Kathmandu. Playing with various options of how to proceed from Nepal, finally I decided that this was the best choice. I had been to Istanbul before. At that time stayed in Sultanakhmet area and had a chance to explore the main drawing boards – such as Aya Sofia, the Sultan Palace as well as the Catacombs. This time I decided to base myself in Beyoglu area, next to the famous (or infamous) Taksim square. This area is indeed the heart of modern Istanbul, this is where its heart beats and energy flows. The main thoroughfare of this area – and indeed of all Istanbul – is the Independence Avenue, İstiklâl Caddesi. The Avenue connect the Taksim Square with the area of Galata Tower. Walking in the same direction from there on after crossing the Galata bridge you reach the historical Istanbul – what is commonly known as Sultanakhmet.
Istiklal at night is a magical place full of crowds enjoying themselves.

The South of Beyoglu focuses on the historical Galata Tower. The view from the ferry crossing the Bosphorus:

The Galata Bridge and the so-called New Mosque (not so new for a couple of centuries):

Fishermen on Galata Bridge: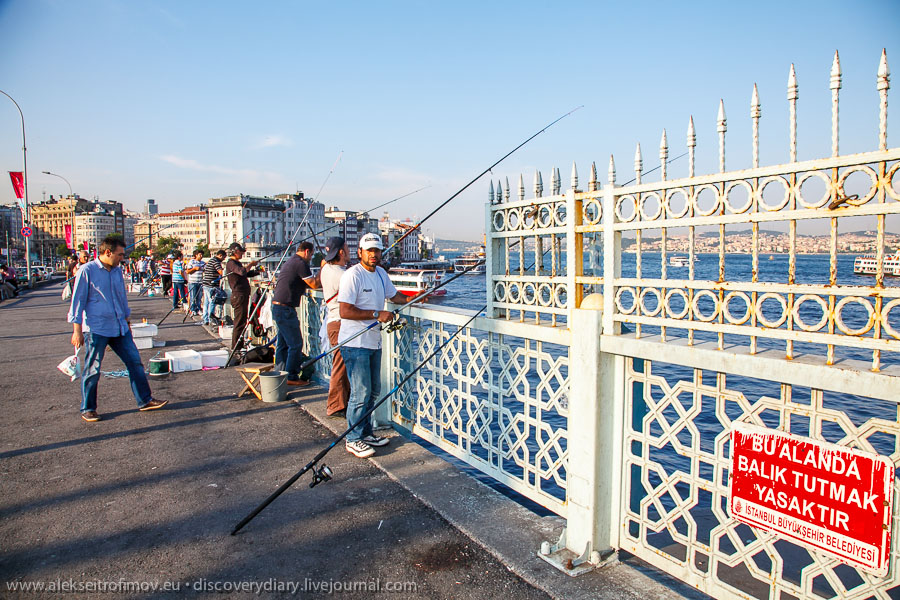 Istanbul streets in Beyoglu area:

Many rooftops around the Galata Tower have been turned into cafés. The view from one of them:

Freshly pressed juices on one of the streets in Galata. I chose the pomegranate!

Aya Sofia from Bosphorus: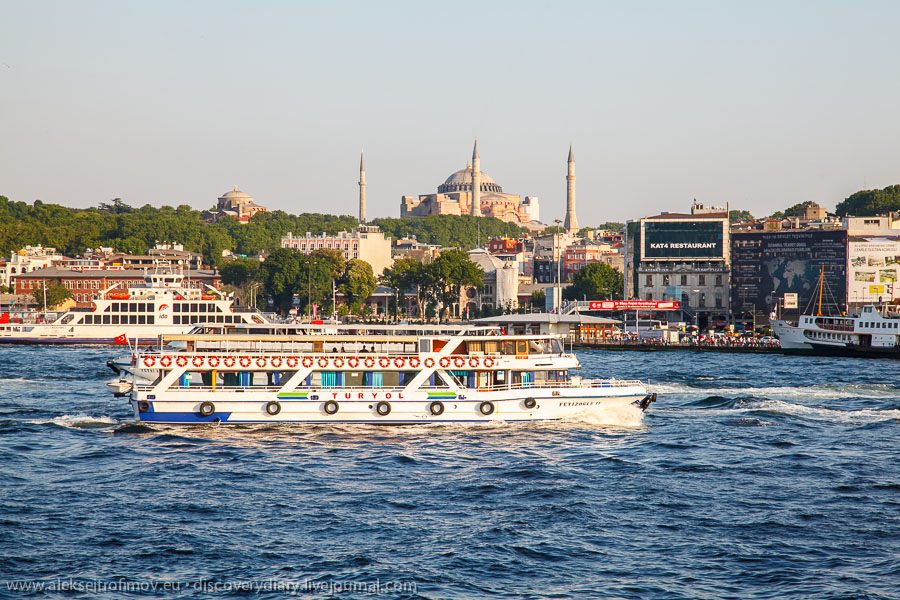 Looking towards Sultanakhmet from a ferry. The topography of Istanbul is unlike any other place in the world. The Bosphorus of course divides it into two – the Asian and the European side. The main attractions are all on the European side, including Sultanakhmet and Beyoglu. On the Asian side are the less touristy areas of Üskudar and Kadiköy.

Istanbul in the setting sun:

From a high bridge: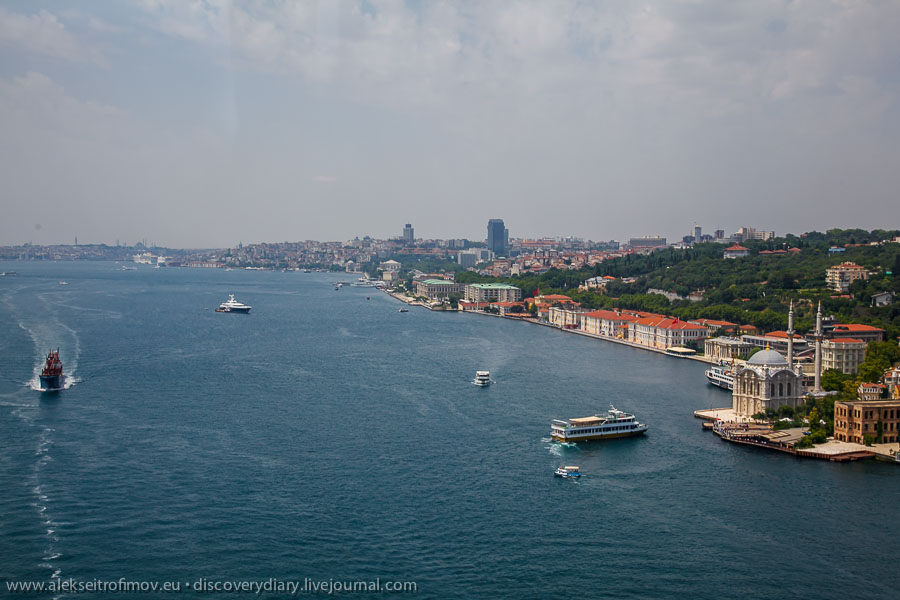 This is the Asian side. Going to Üskudar, I was listening to a song called "Whilst you're going to Üskudar". It was one of the favourite melodies of my contemporary dance teacher in Brussels and to listen to it in this setting was quite nostalgic.
Üskudar:

Mihirima Sultan, a historic mosque in Üskudar:

The ferry quay in Kadiköy: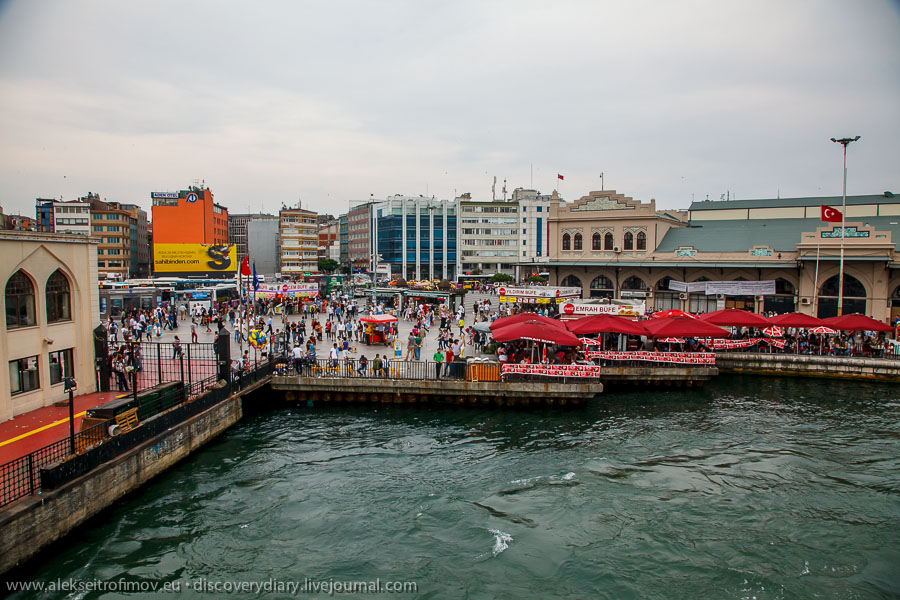 Of course the first thing I encountered in Kadiköy was a Socialist demonstration:

Very few tourists in Kadiköy, but a favourite promenade for the locals, particularly its Southern edge. A café set up on a pier:

On this Sunday afternoon couples were dancing tango in a folk market: