Guatemala boasts an impressive number of volcanos, however only three of them are active. The closest active volcano to Antigua is Pacaya. It takes about 1,5 hours on breathtaking mountain roads to reach it. I went with an organised tour as this is way easier than to book your own transport. Pacaya is 2552 metres high. An old American school bus left us off about midway to the top. Visitors can only go to about 2300 metres, as the volcano is actually giving out smoke and stones. At that altitude though everything is covered with lava.
The view of the neighbouring volcanos from Pacaya: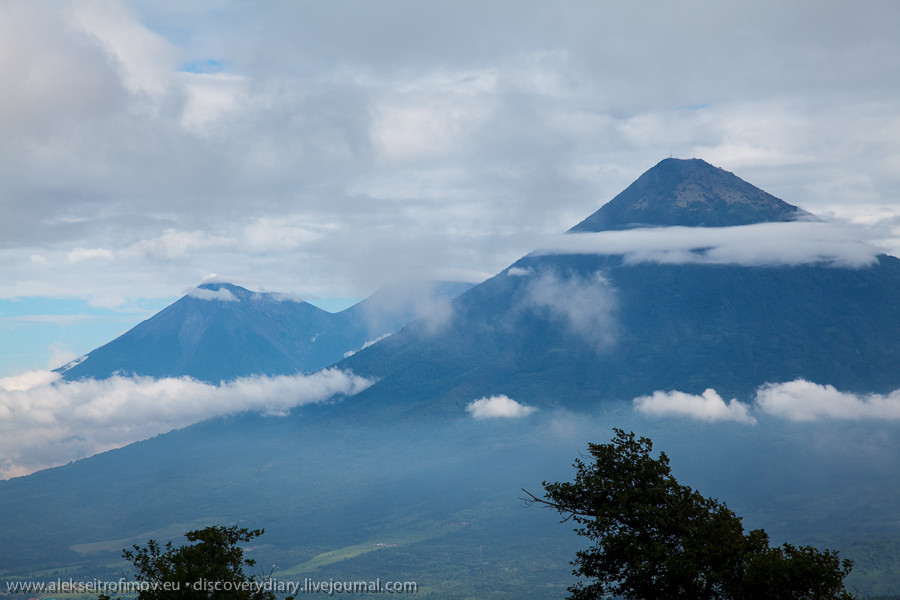 One more:

The villages at the foot of Pacaya are at a serious risk. Our guide said that his village was covered with lava during the last eruption, which took place in 2010. Lava fields below:

The climb:

The smoking volcano:

The black fields:

At a certain moment we received a stick and a marshmallow and the guide pointed at an opening in the mountain, from where a smoke was coming out. Marshmallow was to be melted in that opening. Amazingly, the whole thing worked!