Chinatown is the quarter of Singapore with the most character. For a month in the run up for the Chinese New Year, the streets of Chinatown are conquered by a street market. In the evening it is quite impossible to pass through these streets, so busy it gets. I was staying for a couple of days in the centre of Chinatown, and at times the crowd simply stood still, creating a road block on the way to my hotel. This was on the border between annoying and exciting. My hotel was also on that border – a very particular experience – an old Chinese opera turned into a guesthouse. Between the two world wars the richest people of Singapore gathered in that opera house and let themselves go. Nowadays the hotel is all red inside – and with scarce daylight.
The talisman of the coming year, the Horse, competes with the passing traffic on the main street right next to the Chinatown:

A whole string of other horses is chasing it into the future.

Chinatown's colonial streets and the market by day: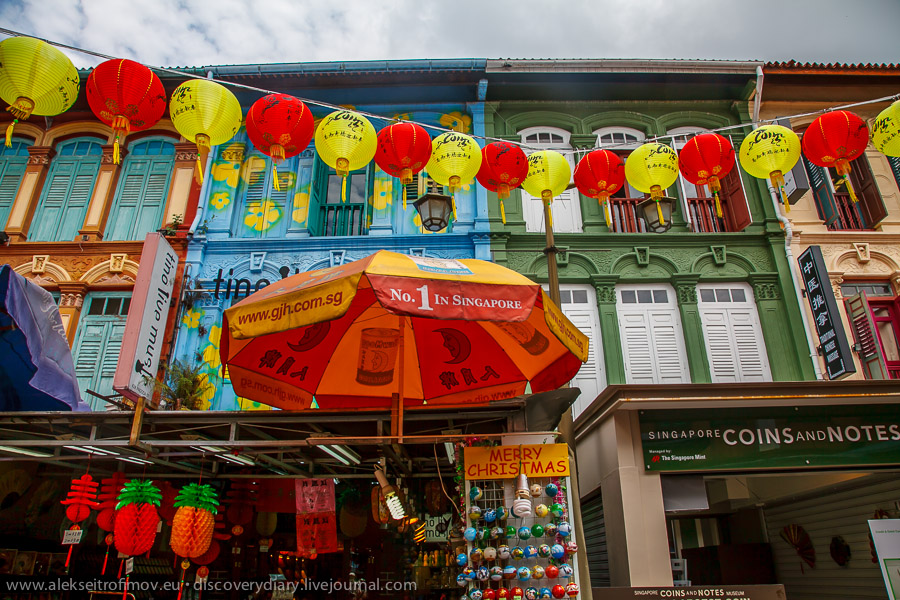 And by night: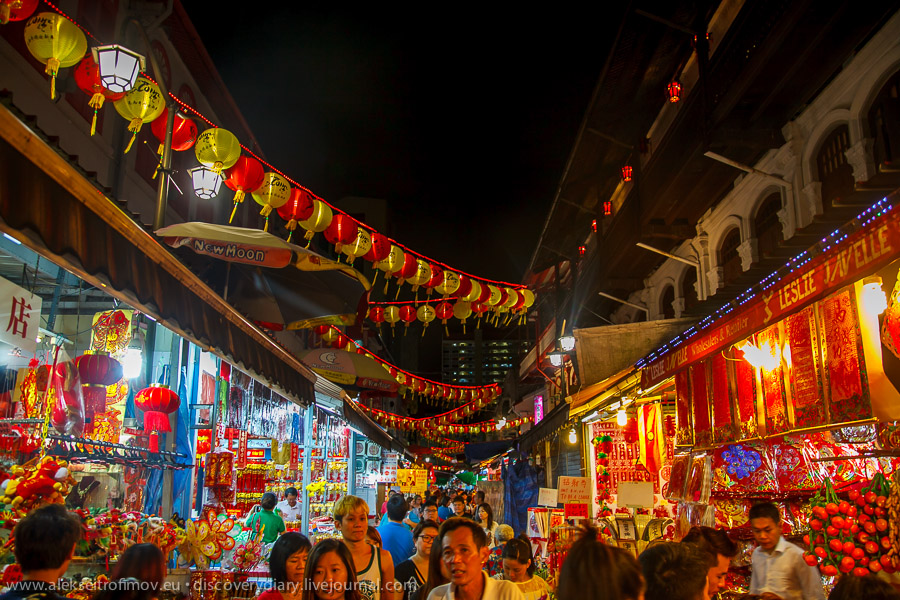 These smoked meats are apparently meant to be offered to dear relatives. There are many opportunities to taste little pieces of smoked pork as well as shiitake mushrooms (the latter for some reason offered only to Asian-looking people). Also durian is offered, but this one we skipped this time!

Whole bags of peanuts on sale. The main streets of Chinatown are covered with peanuts. Obviously it is in fashion in Singapore. Also in the Long Bar in the Raffles hotel you are served peanuts and asked to throw the remains on the floor.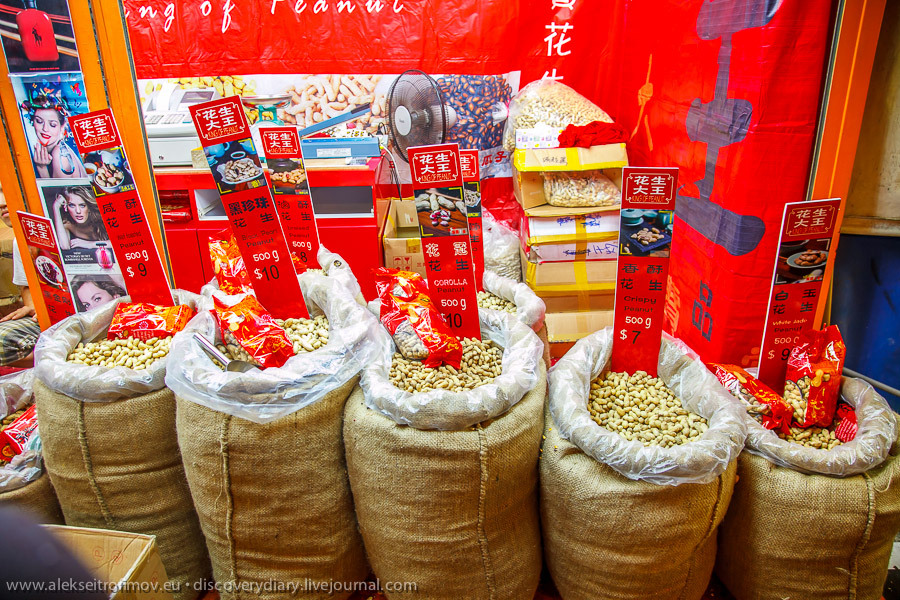 Speaking of the Long Bar, it is famous for the Singapore Sling cocktail invented there. Gin, cherry brandy, pineapple and lime juice – altogether pretty heady!

I am always surprised at home uniform these Chinese embellishments look. Seems like in any point of enormous China you can find pretty much the same stuff.

Right next to the Chinese opera (i.e. my hotel). The salespeople soon learnt to recognise me and ceased to offer their fare – only smiled back at me.