I spent the period from 6 to 30 July in Tallinn. It was a time of quiet, rest and reflection. I also had a chance to meet a whole lot of different people. Some of them may even read this post.
As I've spent all in all about 21 years of my life in Tallinn, obviously I did not revisit all the tourist attractions this time. In this post I will publish some photos which somehow landed on the lens of my camera almost as if by themselves. For tourists the most interesting areas in Tallinn are surely the Old Town and Kadriorg. But the cultural life, the happening of the city has recently moved to the areas of Kalamaja and Põhja-Tallinn, and that's where I spent a lot of my time on this visit – mostly just sitting around in cafés.
I'll start with this photo – I made it from a bus window as I was heading back to the centre from Pirita. Pirita is an area of Tallinn which plays host to a whole range of interesting sites. They are: the main beach (packed at this time of the year, when the weather was unusually hot – though I didn't make it to the beach at all), the incredibly atmospheric ruins of St Brigitta monastery, the yacht harbour, a curious Soviet-era monumental complex, and finally the Pirita river – very pleasant place to spend an hour or two rowing in a boat. This is a monument to the perished seamen designed by my father many years ago.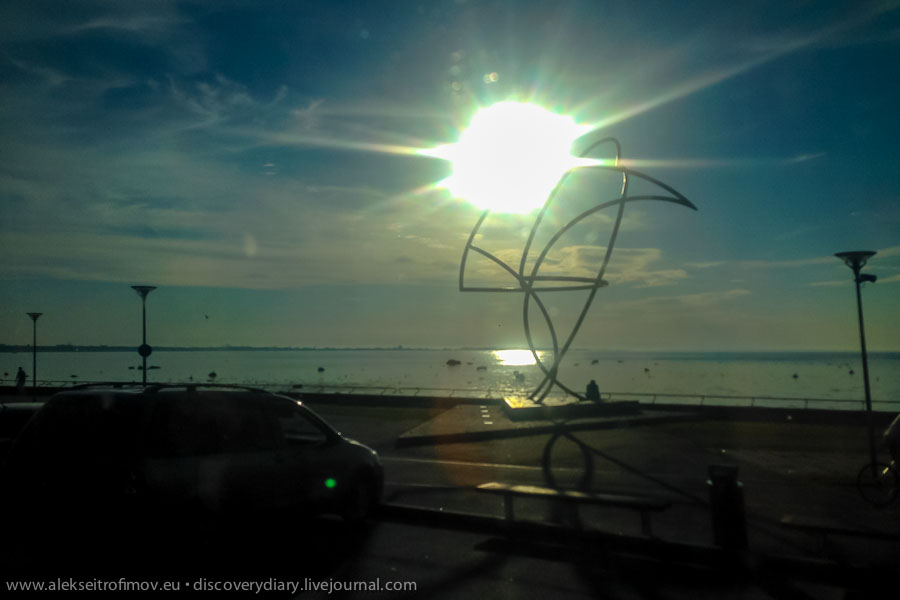 Continue reading July in Tallinn →